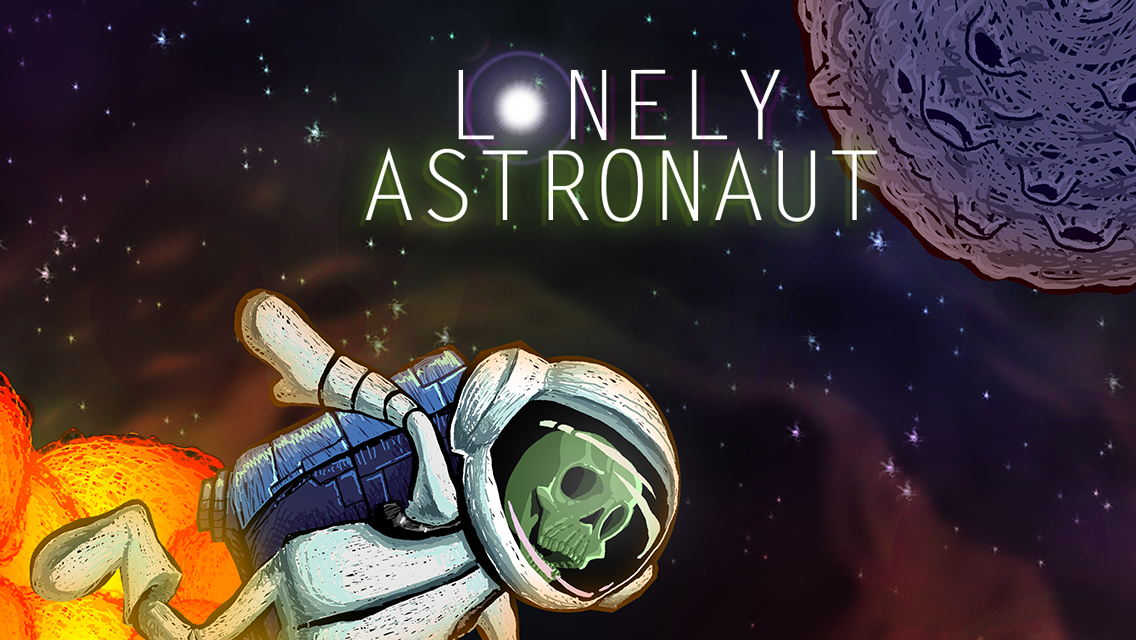 Description
Lonely Astronaut is a one-button arcade game in which you pilot the corpse of a long-abandoned astronaut floating in a cosmic graveyard. In the process, you might find out something about the human condition. But probably not.
History
Lonely Astronaut started life as a simple Ludum Dare project made by developer Greyson Richey, with the theme "A Small World." The original project featured a small perpetually spinning astronaut, a jetpack, and asteroids to avoid, along with a simple score timer. Greyson later teamed up with artist/animator Nick Lives to turn it into a full-fledged product in the late summer of 2017. The game was retooled and rethemed to evoke a bleaker, Space Odyssey-like aesthetic and a darker sense of humor, with more in-depth arcade progression and stylings to go with it.
Features
"Pilot a Corpse with a Single Button: With only the ability to thrust the Astronaut's body around with its malfunctioning jetpack, Lonely Astronaut is accessible but brutal."
"Discover Cosmic Truths: The wonders of space will reveal themselves to you as you play. If only you were alive to see these truths unfold."
"Unlock Cosmetics: Play dress-up with your corpse because that's healthy."
"Feel Existential Dread: A friendly reminder that you and I are all going to die someday, probably sooner than we'd like to think."
---
Selected Articles
"I don't know about you, but that's my money down."
- Jody Macgregor, PCGamer
---
About Greyson Richey and Nicholas Lives
Boilerplate: Greyson Richey and Nicholas Lives are two indie developers who met in the local Utah Game Development community. Greyson has a background in web development, and Nick a background in animation and his prior indie title, "We Need To Go Deeper." Both of these dumbos want to make games and so they make games.
---
---